Heating Repair, Air Conditioner Repair & HVAC Installation

Crystal Lake, IL, Cary, IL & Algonquin, IL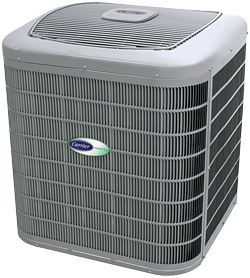 For new installation or upgrades to a modern cooling system, Wally's Heating & AC takes the opportunity to maximize the return from your investment.  We combine top quality products, affordable pricing, and meticulous design/implementation to deliver an exceptional end result. Superior comfort, minimized running costs, ease of system management, and whisper quiet sound levels are only a phone call way.  Get in touch with Wally's Heating & AC at 847-542-3343 for a job done right. We provide skilled, dedicated, and timely air conditioner installation throughout Cary, IL and surrounding areas.
A/C Installation Service From Professionals
At Wally's Heating & AC, our goal is to provide the most personalized HVAC services, uniquely tailored to your demands, budget, and expectations.  Our extensively experienced and trained design/installation specialists understand and uphold our exacting standards of integrity, and take pride in earning your satisfaction.
Get trustworthy air conditioning maintenance from Wally's Heating & AC today!
Partnering with Carrier brand products, we set the bar higher. There are simply no cooling options on the market which compare to the innovative features, technological advancements, and energy efficiency of these smart systems.  Wally's Heating & AC handles all jobs quickly, properly, and according to a more personalized strategy, for the benefit of our customers across Cary, Crystal Lake, Algonquin & Lake in the Hills, IL.
AC Installation

∴

Air Conditioning Repair

∴

HVAC Installation

April 26, 2018

2023/03/18